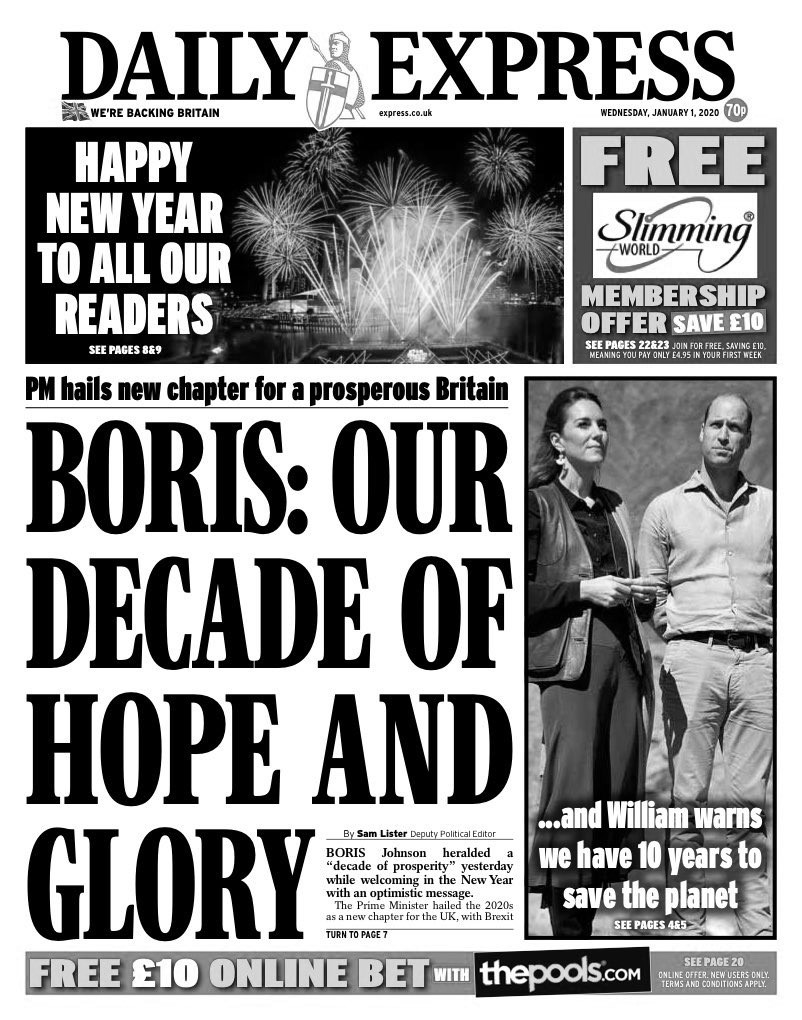 The headlines from the daily Mirror and the Independent on the first of January marked 2020 as the start of 'A Decade to Save the World' While Boris Johnson in the Daily Express hailed 2020 as "Our Decade of Hope and Glory!"
But let's face it, 2020 hasn't started off as well as we would have hoped:
Reprisals for the killing of Iranian general Qasem Soleimani
Passenger jet downed by missiles
Volcano Taal erupts in the Philippines
Australian bush fires
Harry and Megan crisis.
There is a lot of 'bad news' out there, but as columnist and editor Doug Larson once said, "Bad news travels fast. Good news takes the scenic route."
So here is some recent news that may not have found its way to your door yet.
China's tree stock rose by 4.56 billion m³ between 2005 and 2018, deserts are shrinking by 2,400 km² a year, and forests now account for 22% of land area.
In Rwanda, 95% of babies currently receive vaccinations for rubella, measles and polio, and it's also on track to be the first country to eliminate cervical cancer.
The number of people killed in wars around the world reached its lowest level in seven years, and battle fatalities have fallen by 43% since 2014.
The world's largest car parts supplier, Bosch, said it will be fully carbon neutral by 2020, making it the first major industrial company to take that step.
So there is a lot of good news out there that hasn't reached you yet. You can find a lot more that you might have missed on the 'Future Crunch' website. Here's some more good news that has taken 2000 years to arrive.
You have a heavenly Father who loves you unconditionally and beyond measure. He has given everything he has to communicate that love to you through his Son, Jesus Christ. He loves you so much that he wants to adopt you as his own child. He wants to give you his name and an inheritance beyond imagining. How's that for good news? Happy New Year!
"God decided in advance to adopt us into his own family by bringing us to himself through Jesus Christ. This is what he wanted to do, and it gave him great pleasure." Ephesians 1:5
– Phil.